Catch 'em all! Pokemon Go now available in the Apple App Store and Google Play Store
38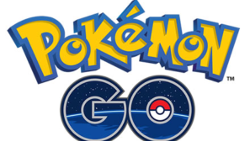 So you want to be the very best, like no one ever was. To catch them is your real test, to train them is your cause. Ah, you know the rest of the song. And if you want to get as close as possible to being a real Pokemon trainer, the good news is that
Pokemon Go
is now available for iOS and Android in the App Store and the Google Play Store, respectively.
Originally introduced last September
, Pokemon Go
has completed beta testing that started in May
.
The game is a free download for both platforms, and Niantic didn't miss a trick. Pokemon will appear on your smartphone screen, and wild Pokemon will be found in areas that correspond to the type of Pokemon that they are. For example, water-type Pokemon will be found by lakes and oceans. PokeShops, where you buy Poke Balls and other necessary equipment, will be found in museums, and near historical locations. Consider that a clever way to get kids to learn a little culture while they play the game. And there is an accessory you can buy that will make it easier to find and capture wild Pokemon, and keep track of your Pokedex.
You can capture Pokemon, battle them, have them evolve, and trade them. The more you walk, the faster your Poke Eggs will hatch. The great thing about the Pokemon phenomenon is that it has had the longevity to span multiple generations of fans. While it might never reach the popularity the game had in November 1999 when it was on the cover of
Time
, Pokemon has managed to grab new fans who are just as intent on catching 'em all as the first fans were. And now both seasoned Pokemon masters and newbies can play Pokemon Go and discover a 'real world' where Pocket Monsters exist.
We should point out that the game is not yet appearing for all iOS and Android devices (it is still rolling out) and some are complaining that the app is not yet functioning for them. Be patient. We're confident that everything will get ironed out and you'll soon be looking at your phone, hoping to find a wild Pidgey to toss a Poke Ball at.

Download Pokémon GO (iOS | Android)
via:
Engadget