Pokemon GO's best yearly event makes a return this month
0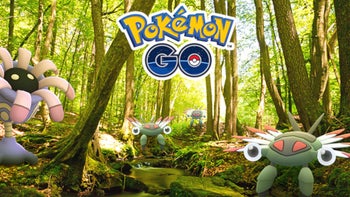 Last year,
Pokemon GO
kicked off a special event that soon became one of the most popular Niantic, the company behind the smash hit, has ever launched. The event called Adventure Week offered Trainers sweet rewards and the possibility to catch rare Pokemon for a very limited time.
One year later, the event is back in full force, so if you're still playing
Pokemon GO
, you're in for a treat for the next week or so. The 2019 Adventure Week is all about rock-type Pokemon, but Niantic throws in a lot of bonuses as well.
During the Adventure Week, you'll be getting the following bonuses: 4x Buddy Candy, 10x XP on the first spin of each Photo Disc, 50,000 Stardust and 15 Rare Candies to all Trainers who have Adventure Sync activated and walk 50 km.
Furthermore, specially themed Field Research tasks will be available for a limited time during this event. But these are just the bonuses that you can obtain, so here is what other rewards you'll be able to get:
Rock-type Pokémon like Geodude, Rhyhorn, Omanyte, Aron, Lileep, Anorith, and many others will appear more frequently in the wild.
Hatch Rock-type Pokémon such as Onix, Larvitar, Lileep, Anorith, and Shieldon from 2 km Eggs.
Challenge Onix, the Rock Snake Pokémon, and other Rock-type Pokémon in raids.
You may encounter a Shiny Onix, Lileep, or Anorith if you're lucky!
Pokemon GO devs
announced
that this year's Adventure Week will run from today, June 4 at 1 pm through June 11 at 1 pm PDT.