Pokemon GO developer announces new little monsters are coming to the game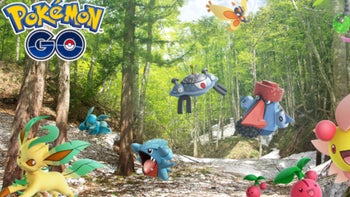 It appears that
Pokemon GO
is still going strong three years after its official launch. Developer Niantic has done a great job keeping the game fresh enough to remain a blockbuster in an industry where success comes and goes like a falling star.
When the game was released on iOS back in 2016, players could catch up to 150 species of Pokemon. In the meantime, through regular updates, the number of Pokemon species included in the game exceeded 480.
Now, Niantic
announced
that a new set of Pokemon are now available for Android and iOS players. They're coming from the Sinnoh region, from seas and beaches to mountains and beyond, and if you're looking to hunt them, here are their names: Cherubi, Gible, Hippopotas, and others.
All the new Pokemon can either be caught in the wild or hatched from Eggs. Also, arriving in
Pokemon GO
this week is a brand new powerful Ground-type move called Earth Power. But that's all coming to the game in the most recent update.
Pokemon GO is getting major improvements to the Lure Module. Apparently, three new Lure Modules have been added, which are meant to attract Pokemon in the surrounding area while creating a temporary special habitat: Glacial Lure Modules, Mossy Lure Modules, and Magnetic Lure Modules.
In order to successfully use these new lure modules, you'll have to be within range of a PokeStop with an active lure of the appropriate type.