Pixel 6 and Pixel 6 Pro join the official ARCore support list alongside 26 other phones
0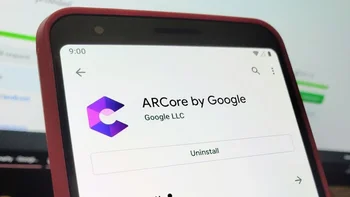 Google
has updated the list of devices that officially support the company's augmented reality development kit - ARCore. The
Pixel 6
and
Pixel 6 Pro
are now on the list, unsurprisingly, and they now can access ARCore in-app features.
Google's latest flagship phones are joined by another 26 devices that have now received official support for ARCore. The company normally adds new supported phones in waves, and you can check out the
30 new Android phones that were added to the list in August
, or just follow
this link
to see all ARCore devices currently on the list.
Here are the new additions:
Google Pixel 6
Google Pixel 6 Pro
Infinix Mobile Zero X
Infinix Mobile Zero X Neo
Infinix Mobile Note 11
Infinix Mobile Note 11 Pro
Infinix Mobile Note 11S
Kyocera Duraforce Ultra 5G
Lenovo Lenovo Tab P11 Plus
Lenovo Lenovo Tab P12 Pro
Motorola moto g(50) 5G
Motorola moto g(60)s
Motorola motorola edge (2021)
Motorola motorola edge 20 pro
Motorola motorola edge 20
Motorola motorola edge 20 lite
OnePlus OnePlus Nord2 5G
Sharp AQUOS sense6
Sharp AQUOS zero6
Tecno Camon 18P
Tecno Camon 18 Premier
Vivo V2105
Xiaomi Xiaomi 11T
Xiaomi Pad 5
Zebra ET51L 10″ Enterprise Tablet
Zebra ET56L 10″ Enterprise Tablet
ZTE Libero 5G II
It's also worth noting that many devices that are not on the list can still run AR apps and features, even though the experience may be far from perfect.
What is Google ARCore?
ARCore is a software development kit created by Google to help advance augmented reality technology (AR). The kit consists of three main components - one that basically tracks your phone's position relative to your surroundings. Another module allows the phone to grasp geometric shapes, and estimate their size and location. The third component involves detection and calculation of the lighting.
The ARCore development kit is an integral part of the process of developing augmented reality features, games, and applications for mobile devices. The official certification of different devices is done to ensure people get the same AR experience across the supported phones. Google checks for things like camera modules, ToF sensors, depth of field sensor, as well as CPU and GPU power, before adding a phone to the list.
Best free AR apps you should definitely try
If you're new to the whole AR thing, and your device is on the list of supported phones, here are some really cool apps and games you could try.
You may also find interesting:
AR is the future of smartphones, starting with Apple's AR glasses