Pixel 4's most useful new feature is coming to older Pixel models
8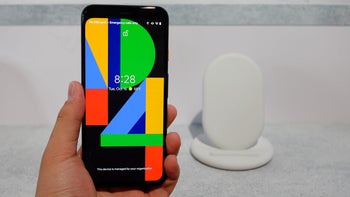 One of the Google Pixel 4 series most exciting and useful tools is coming to older Pixel models. According to a post from
someone with the handle PixelCommunity on Reddit
(designated as an "Official Google Account"), a future software update will bring the Recorder app to older Pixel phones. Sure, the app records audio and stores it but the special sauce is real-time transcription. Earlier this month,
the Wall Street Journal tested the feature
against a courtroom stenographer, the world's fastest talking woman, and four people with strong accents; the real-time transcription feature performed very well.
While it isn't clear exactly which Pixel models will get Recorder, it is AI-based and runs completely on-device. One Redditor who sideloaded the app on his
Pixel 2
says that the feature runs smoothly on his phone. For Pixel fans who have been taking abuse annually since 2016 for their decision to purchase their phone, this is a perfect example of why they bought it. Google showcases its technology on the line, and while Pixel handsets might not have the most cutting edge designs, they are all about the software; Pixel owners tend to favor the Google ecosystem and they get first crack at Android updates.
The transcription feature is bound to be used during school lectures and business meetings as a way to take notes effortlessly.
All Pixel models do have the Call Screen feature
that uses Google Assistant to answer calls from unknown numbers. A real-time transcription of the conversation between the virtual helper and the caller is displayed on the screen allowing the phone owner to participate in the call at any time.

The Pixel 4's Recorder app is coming to older Pixel models
Pixel owners are due to receive the November Android security update this coming Monday.