Pre-orders for the Google Pixel 3, Pixel 3 XL will start immediately after their unveiling
10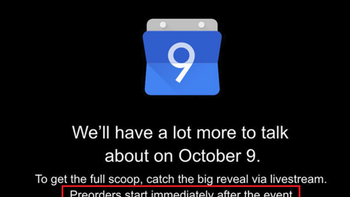 Besides sending out promos by email, Google is also counting on its popular Google Assistant to help spread the word about the October 9th event. Google says that if you squeeze the sides of a Pixel handset to activate Google Assistant, you can learn more information about the event by asking several questions such as:
"What's this announcement about?" (answer: "I'm rehearsing my lines as we speak. Looks like there might be something about a new phone-and maybe, just maybe a few other new things.")
"When are you making this announcement" (answer: "I've got a little something planned for October 9th. You can watch the livestream on YouTube.")
"How can I find out more about this announcement?" (answer: "You can watch the livestream on October 9th. Or you can try going to a palm reader before that.")
Besides the two new Pixel handsets, we could also see
the Google Home Hub smart display unveiled on October 9th
. This product will feature a 7-inch LCD display, speakers, and Google Assistant. Users will be able to stream YouTube videos, view song lyrics, recipes, the baby's room and more. One feature that it apparently won't have is a front-facing camera, which means that the Home Hub won't work with Google's own Duo video-chatting app.
If you've been eyeing the Pixel 3 and Pixel 3 XL leaks, don't forget to circle October 9th on your calendar.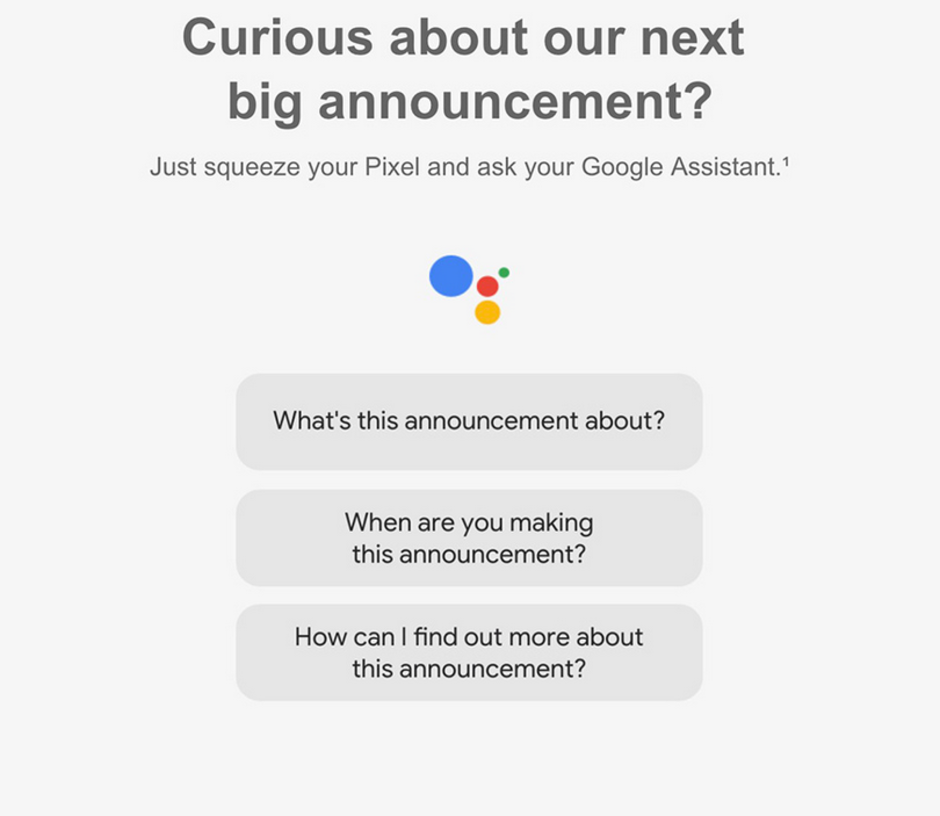 Google Assistant will give you information about the October 9th event