Pixel 2 and Pixel 2 XL feature prevents a user from taking calls or reading texts while driving
11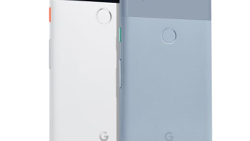 The
Google Pixel 2
and
Google Pixel 2 XL
both come with a feature that just might save your life. Toggle on Do Not Disturb under the
Driving
tab, and the phone will not alert you to incoming texts or calls if it senses that you are in a moving vehicle. This way, if you're behind the wheel, you'll be oblivious to calls and texts that normally you might focus on even while driving. Using your phone while steering and navigating on the road is a big no-no, and deaths due to distracted driving have been on the rise.
The sensors in the phone and Bluetooth combine to tell the Pixel 2 or Pixel 2 XL that the car you are in is moving. Unfortunately, what they can't do is differentiate between the driver and a passenger in the same car. If you are not driving, you might want to disable the Do Not Disturb feature. Otherwise, DND will turn on automatically when the Pixel 2 or Pixel 2 XL determines that you are in a moving car. And if you're sitting in the passenger seat or one of the back seats, there is no reason to miss out on incoming calls and texts.
The Do Not Disturb feature was discovered in the Google Play Store listing of the Pixel Ambient Services app. This app allows users of the new Pixel handsets to find out the name of a tune within earshot, on an 'always on' basis. The potentially life saving capability was discovered on the Google Play Store in a screenshot of the menu options.
Sure, this feature can be disabled, even by drivers. We would hope that if you are behind the wheel, you allow Do Not Disturb to do its thing, and prevent you from taking a call or reading a text when you should be totally concentrating on the road ahead of you.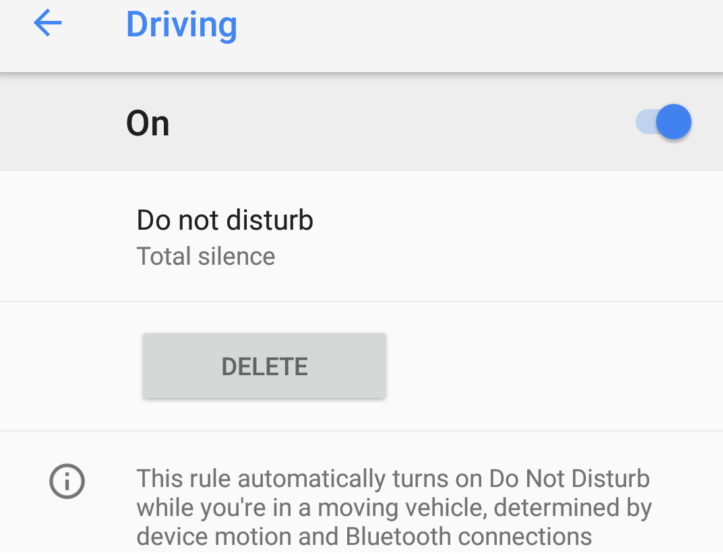 The Do Not Disturb feature on the Pixel 2 and Pixel 2 XL can prevent drivers from getting notified about incoming calls and texts
source:
PixelAmbientService
via
AndroidPolice