Pioneer Cellular becomes 1st Verizon rural partner to launch 4G LTE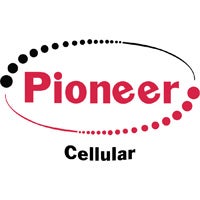 As Verizon continues to expand its vast network of 4G LTE coverage it has looked toward partnerships with region carriers to offer coverage in rural areas. One of the participants in Verizon's LTE in Rural America (LRA) program, Pioneer Cellular, is planning on launching 4G LTE service in 21 counties across 17,000 miles in central, western, and southern Oklahoma.
Pioneer Cellular has just turned on the first phase of its rollout, lighting up six counties in Oklahoma with 4G LTE coverage, which effectively makes it the first Verizon rural partner to turn on its network. As far as devices, Pioneer Cellular is launching with a home broadband router, a MiFi hotsport, and a dongle. While it doesn't have any 4G LTE compatible smartphones just yet, it is working on bringing a few devices from Verizon's lineup over.
Pioneer Cellular CEO Richard Ruhl pointed out that the software is different on Verizon's devices. "Verizon's own software supports Verizon-exclusive capabilities. LRA partners will be required to negotiate with device vendors to obtain devices that use a stripped-down version of Verizon's software," he said.