Pictures of a new BlackBerry-branded smartphone leaked out
21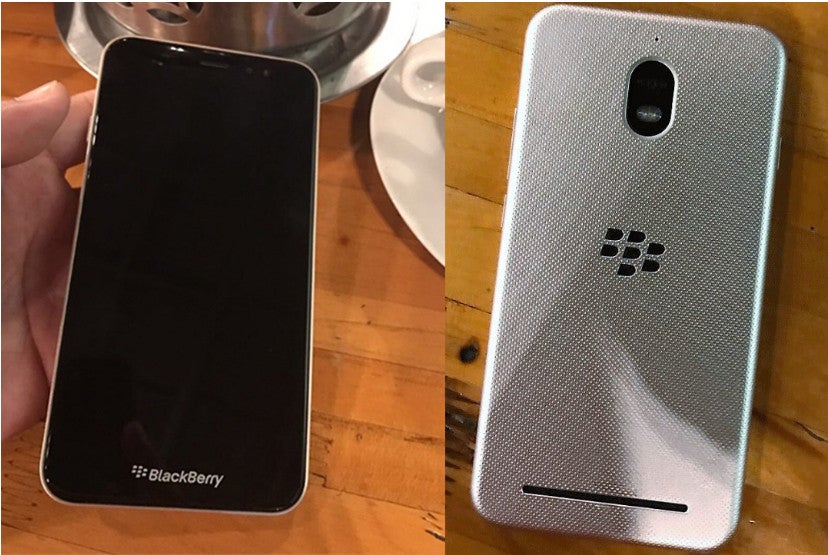 Although Chinese company TCL is now in charge of the design, development, and distribution of BlackBerry-branded smartphones at a global level, there are specific locations where BlackBerry handed its license to launch its handsets to other companies.
Indonesia is one the markets where BlackBerry still has a consistent market share, so it makes perfect sense for the Canadian company to want to maintain that, or even expand it. The best way to do that is to let a native company handle the design and distribution of
BlackBerry smartphones
.
PT BB Merah Putih and BlackBerry signed an agreement a few months ago that allows the former to release BlackBerry-branded smartphones in Indonesia.
One of the first devices that could make its debut in the country is a mid-range smartphone, which is known under the
model number BBC100-1
.
Two images of the phone have been recently leaked, along with a few other tidbits that we didn't know about, such as the fact that it will come with dual-SIM support and a 3,000 mAh battery.
Previous rumors
claim the new BlackBerry-branded smartphone will be powered by a 1.4GHz Qualcomm Snapdragon 425 processor, paired with 4GB of RAM and 32GB of internal memory. A large 5.5-inch HD (720p) display is supposed to be part of the specs list as well.
Since the BlackBerry BBC100-1 has already been certified in Indonesia, the next logical step would be for PT BB Merah Putih to make it official.