Pictures from Snapchat on Android looking awful? Here's why
7
Snapchat is prepping to roll out a big Android app update, as its CEO figured out that this mobile operating system actually has many more millions of users across the globe than their current focus, iOS, and vouched to step up Android development during the Q3 earnings conference call with investors.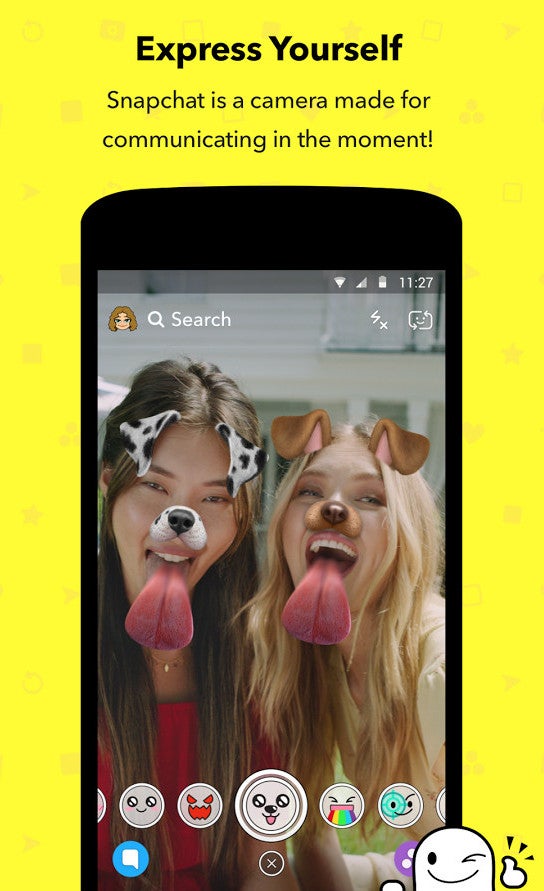 Developing for Android is a challenge, though, as there are thousands of devices to plug into, as opposed to Apple's more limited roster, so what's a Snapchat dev fella to do? Well, resort to some unorthodox tricks, it seems. "
Given the sheer volume of different Android handsets used to access Snapchat, we have had to establish new processes to ensure that our quality efforts can be maintained
," quipped Snapchat's CEO during the call.
One of these shortcut processes seems to involve taking a screenshot of your viewfinder, instead of extracting a picture from the actual camera on your Android handset. Apparently, Snapchat thought that's the only surefire way for exchanging pics to work on all Android models it has to deal with.
As a result, if someone sends you a less than good looking photo from their Snapchat for Android app, while your iOS friends always look perfect with bunny ears on, you will know the culprit. The
Snapchat app is primed for a huge redesign
, as the new video above implies, and rumors are it will start rolling out en masse on December 4. Maybe that one will fix the Android picture exchange quality.