Picture of 5th-generation Apple iPad case shows slimmer body, thinner bezels
22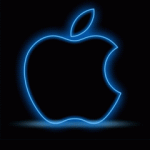 .Think about how hard it must be to run a company that makes cases for the
Apple iPhone
or
Apple iPad
. To get your product out before the competition, you have to take a gamble when it comes time to start producing your product for the next-generation model. You try to get as much information as you can, cultivating sources that hopefully will give you the information you need.
Apple iPad mini
. It will have a sleeker, narrower design with thinner bezels on both sides of the display. Some other changes from the fourth-gen iPad include the relocation of the microphone from the top to the back of the device
Sound familiar? That is because earlier on Friday we passed along a rumor that the 5th-gen iPad will be launched in the third quarter of this year
and will arrive with a re-design offering thinner bezels similar to the iPad mini
, and a sleeker design. Amazing how two completely different sources can come up with the same information. Well, almost the same information. According to MiniSuit, the new iPad will
launch in June
.
source:
MacRumors
via
AppleInsider