Photo of Asus Fonepad tablet reveals alleged aluminum body
7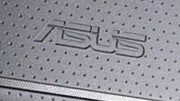 Well, what do you know – the puzzle is slowly coming together. We've been provided further information about the rumored Asus Fonepad (model ME371MG), which is an Intel-based Android tablet that might make an appearance at MWC. What you see below is an image of the device's back side, exposing its "Intel Inside" logo and speaker grille. Yeah, might not seem too fancy at a glance, but that might actually be an aluminum body you're looking at, or at least that's what our source hints.
As far as specs go, the Asus Fonepad is expected to come with a 1.2GHz Intel Atom Z2420 processor, PowerVR SGX540 graphics, and 1GB of RAM. Its 7-inch screen will be of the IPS LCD kind and will sport a resolution of 1280 by 800 pixels. A couple of cameras will be on board as well – a 3.2MP on the back and a 1.2MP front-facing snapper. The internal 4,270mAh battery should last through 9.5 hours of continuous use. Overall, nothing out of the ordinary for a tablet that's expected to cost roughly $199 to $249, yet it will be interesting to see how the Intel chip stacks against the ARM-based competition. We are also curious to see how the Asus Fonepad will handle voice calls, which is a feature it will allegedly support, presumably through a dedicated accessory.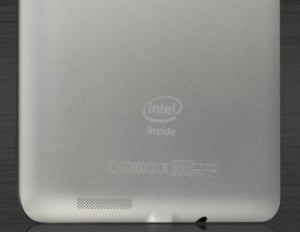 Design-wise, it would be really nice to see an affordable, 7-inch Android tablet that actually looks good, and that rumored aluminum casing might just do the trick. But despite the presence of premium materials, the device should maintain a reasonable weight of only 340 grams. The unit itself is said to be 10.4 millimeters thick – about as much as a Google Nexus 7.
The Asus Fonepad should go on sale in Q2 of 2013. Hopefully, we'll get to check it out first hand at MWC later this month.