Phones for audiophiles: 5 Android handsets with quality sound processors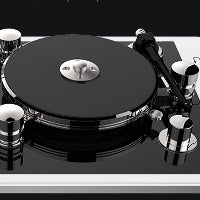 Audio quality is starting to get more and more attention by phone makers, as for the majority of people their smartphone has become their main listening device. We are seeing more and more handsets outfitted with stereo speakers, directional microphones, and quality DACs, amplifiers and various other sound processing paraphernalia.
Granted, with the thin and confined chassis of today's smartphones you can never get a top-notch audio experience that would satisfy the true audio geeks, but then again they can never be satisfied by anything, while these audio improvements are certainly appreciated by the average user.
Samsung
signed a partnership agreement with Wolfson
, the Scottish sound processing chip masters, while Vivo, for instance, prides itself in outfitting its flagships with DAC and amp chips typically reserved for decked hi-fi systems. After rounding up
the handsets that don stereo speakers
, we are now listing some of the current ones that have more upscale audio chips in them, breaking away from whatever standard DAC comes bundled with Snapdragon or the other SoC brands.