PhoneArena authors' thoughts on the Samsung Galaxy S7 & S7 edge
26
This article may contain personal views and opinion from the author.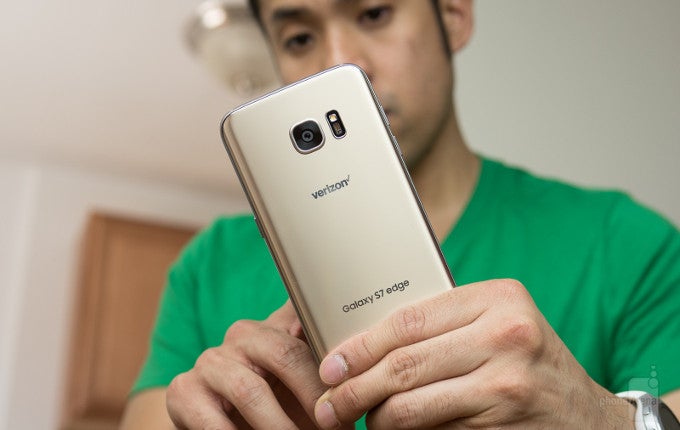 The Galaxy S7 and S7 edge are already old news, but it's hard to deny that these are among the better handsets you can get right now. In fact, we consider them to be some of the best Samsung handsets we've ever handled. Indeed, you will have to nitpick before you find a substantial flaw in any of these, and even when you do, it won't be a deal-breaking one.
So, after handling either of these for quite some time, we felt like we can finally share our impressions and verdicts on the Galaxy S7 and S7 edge. Did all authors really fall in love with Sammy's new offerings? The answer to this question might surprise you. Check out some of our thoughts right below.
Alan F.
Samsung Galaxy S7 could be the best smartphone on the market right now. Samsung brought back the IP68 certification and the microSD slot from the Galaxy S5, and it proves the old saying about not knowing what you have until it is gone.
Samsung appears to be more focused than ever, no longer content to throw new features on the wall to see which ones stick. The Galaxy S7 is the result of Samsung honing its craft to produce the best Android handset in existence. Apple hasn't reached this level yet.
Luis D.
Samsung's flagship smartphones aren't perfect, but they come close. If money isn't an issue, these are the finest, most polished Android handsets you can get. My favorite thing about them is that Samsung made them by listening to user feedback and implementing meaningful changes that pushed the original formula into genuine refinement.
Maxwell R
I have a love/hate relationship with Samsung products. The hardware is definitely up to snuff, and despite my misgivings with TouchWiz, it makes up for those shortcomings with functionality not found on other devices. The Galaxy S7 is a natural evolution step, and this year, that is enough. I think Samsung made the right call leaving things at a relatively compact 5-inch screen. Like so many pretty phones though, the good looks have to be contained within a case because this thing collects fingerprints like a crazy cat lady collects cats.
The S7 edge, like its predecessor, the S6 edge+, is a mystery to me. I know its popular, and it is obviously a hit since Samsung chose to make it, but the larger form factor defies the benefits of one-handed use that would be augmented with an edged screen. I guess it still strikes me as gimmicky. For the size, the Galaxy Note 5 still looks like a better option to me.
Nick T.
To be honest, I think the Samsung Galaxy S7 is a really nice phone. I like the way it looks (especially in black), I like the feel of it in the hand, I like how its camera performs and how much shooting options it gives me, I like the peace of mind knowing that the phone is water-resistant. What I don't like is that it collects fingerprints too easily and that it feels a bit slippery in my hands. I also wish that its software wasn't as bloated with features I'd never use, but I guess I can live with that. As for the Galaxy S7 edge, it can't get me excited. Sure, the curved screen looks cool, but I don't find it practical - it makes the phone easier to break and less comfortable to hold, not to mention that the way it distorts images is super annoying. And the Edge UX isn't something I see myself using. Last thing I need is yet another way of launching an app or calling someone.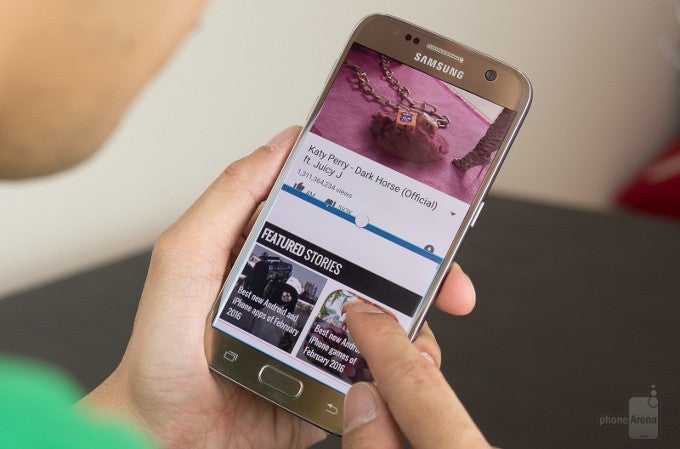 Paul K.
Being the self-proclaimed Edge fanatic around here, I was excited about the new S7 edge and the return of the Edge Panels. It seemed, at the time of announcement, that the new software will go back to the multitasking capabilities of the Note Edge thanks to mini-apps, similar to the Edge Panels of old, which we would have access to with just a swipe. Unfortunately, this isn't exactly the case, as the new Edge Panels tend to blur the whole screen, turning them into glorified task switchers.
That said, the S7 edge is still a fantastic phone, especially considering how small it is, despite the 5.5-inch screen size. Still, I favour the regular S7, for it's more compact, with a screen still big enough to use, a frame that fits steadily in the hand, and it doesn't seem to lose out on essential features, while it's noticeably cheaper than its edgy sibling.
Peter K.
Personally, I have a quite positive attitude towards the Galaxy S7 and S7 edge, though I have to admit, I like the smaller phone much better. Yeah, I know it's counter-intuitive, but I am a sucker for compact phones that feel good in the hand. And no, the Galaxy S7 edge does not feel comfortable to me. Actually, while I was posing with the device for a photo-shoot the other day, I almost dropped it twice because it's so uncomfortable to handle! That's not cool in my book. Additionally, I don't care for the edge panels and the edge UX as a whole — I like how the edge display looks, but the added benefit is non-existent.
When it comes to the regular Galaxy S7 though, Samsung has won me over. As a former Galaxy SIII and S4 user, I have always had a thing for Galaxies, and the Galaxy S7 is the best one I've handled till now. Miles better than the Galaxy S7 edge, this one is!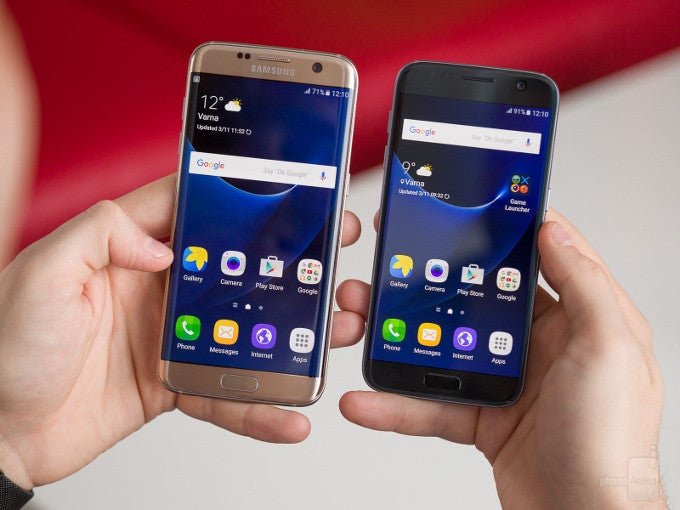 Ray S.
The S7 and S7 edge are the closest Samsung has gotten to its dream of producing the universal smartphone. They try to offer everything to everyone: they want to both look exquisite and deliver extreme utility. They want to both feel friendly, but still cater to power users. I know they are mostly getting great recognition, but to me, these phones come off as a couple of try-hards who absolutely want to be your next phone, no matter the cost. For some, that would be a-OK; to me, I see too many flaws in the execution. If you're not the perfectionist type, then great – they'll serve you well. Me? I prefer having fewer, but truly perfected features. And style, lots of it. The S7 and S7 edge do not fit the bill.
Victor H.
There is two S7 phones this year, but personally, I don't see why Samsung bothered with the smaller S7: the size difference is tiny and battery life is worse, so I would definitely go for the cooler S7 Edge. We have been speaking about specs for a long while, but in the past year or so, truth is that most Android top phones are plenty fast and the difference in performance is minimal. One area where there is a much bigger difference is design and the S7 Edge is leading the way. It's built to near perfection: with great in-hand feel, solid construction and extremely well built buttons (nobody will tell you this, but Samsung has really pulled some engineering magic in making them clicky and responsive).
The camera is ridiculously fast to start and focus, but I'm not a huge fan of the image quality: colors are unnaturally oversaturated and weirdly oversharpened, and when you look at the images on a bigger screen they just don't look as good as pictures from, say, the LG V10 which has natural colors. I shoot a lot of video and the same issues are there: way too aggressive noise reduction, too oversaturated colors and a lot of motion blur. It's still a great camera, but I wish you could tweak it as you can tweak AMOLED displays - with a Natural color mode and an Oversaturated mode, while currently you only get the latter.
Those are the minor niggles I wanted to share that don't get talked much about, but at the end of the day, the S7 Edge ranks as my current favorite. I'm still looking for that ideal phone, though.