Phone too slow to switch from Wi-Fi to cellular data when connection is poor? Here's a fix
7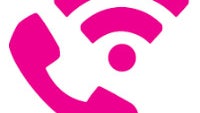 If your Wi-Fi router is incapable of bathing your entire house or apartment in coverage, you might have come to recognize a frequent flaw with smartphones: they're too slow to switch to cellular data. Sure, we'd all prefer to conserve our data as much as possible, but if you have a comfortable data plan, this little annoyance may soon start driving you mad. And this is just once example where you might find yourself wishing for a more timely handover.
Thankfully, there's a hidden feature in Android (5.0 Lollipop and up) that allows you to tweak this very behavior and observe for improvements. Since the setting in question is buried inside the elusive
Developer options
menu, it's likely that Google engineers aren't one hundred percent behind this patch, so again — you'll have to test it out. Also, keep in mind that certain devices already have options similar to this one as part of their custom interface, with Samsung's 'Smart Wi-Fi' feature coming to mind. Regardless of that, if you're still running into issues, you can and should test this out anyway.