Phone storage getting tight? Google Play suggests rarely used apps to uninstall
23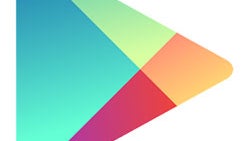 Each year we get faster and faster phones, with
more memory
, higher-res screens, and all the bells and whistles a tech-fiend could ask for. But for all the advancements in smartphone hardware to come along, one that's been slow to grow has been total storage capacity. Don't get us wrong – there have been
plenty of advancements in terms of flash storage performance
, giving us faster access to our data, but so far as sheer capacity goes, progress has been hard to come by. So while we watch
what's left of our 32GB
(or 16GB, god forbid) slip away app by app, it's not long before many of us find ourselves hitting that out-of-space wall. Now Google's implementing a new tool in the Play Store to help users free up a little room when there's just not enough storage left for your latest app to install.
Google appears to have been working on this feature since late last summer, and while there's a chance you might have seen it already, reports suggest it's only now rolling out to wide availability.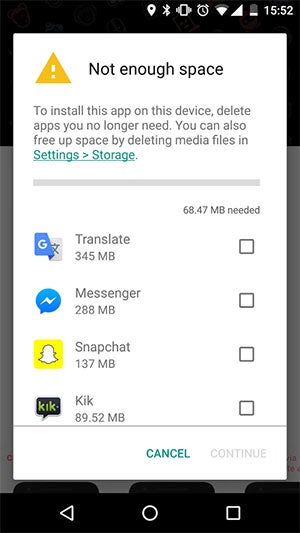 The mode works simply enough: when you go to install a big new app but your phone doesn't have sufficient free space, the Play Store will now automatically suggest a list of infrequently used apps that users might want to uninstall in an effort to free up space.
For now, the auto-suggestion nature of the feature appears to be focused solely on apps – while the window mentions how users might also free up space by culling old photos or video, they're not similarly directed to specific files.
We appreciate what Google's doing here to make it that much easier to decide how to make room for the latest apps, but this is still one problem we'd prefer not to have in the first place. Who's up for 64GB becoming the new storage starting point?
source:
Android Police
Recommended Stories