Periscope update for iOS app lets you "mute" annoying broadcasters you still want to follow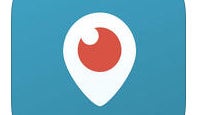 Periscope has pushed out an update to its iOS app that adds a mute feature so that you won't be disturbed by someone who is broadcasting live all of the time. Muting someone won't take them off your "following" list and you'll still receive their live feeds. It just means that you will not receive notifications when this muted person starts "broadcasting."
We already know someone that this would be great for. A certain outspoken CEO of a major wireless carrier has used Periscope to "broadcast" live everything that he has done since the app launched, except for trips to the bathroom. If you follow this particular rock star of a CEO, you'll know exactly who and what we mean.
The update, to version 1.1.3 of Periscope, also adds the ability to set your language preferences. This will determine which broadcasts appear on your global list. The update also allows you to see viewer statistics whenever watching past broadcasts. And those watching a Periscope broadcast on an iOS 8 device can switch to another iOS 8 device to watch the rest of the broadcast, as long as both devices have Bluetooth turned on and are using the same iCloud account.
If you haven't yet installed Periscope, the app allows you to send live video feeds to your Twitter followers using the cameras on your phone or tablet. You can install the app on your iOS or Android device by clicking the appropriate link on the sourcelink.
source: Periscope (
iOS
|
Android
) via
SlashGear