Patterns of smartphone addiction show up in data
7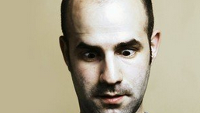 https://www.phonearena.com/Consulting firm Deloitte published a number of statistics on Thursday, that point out the patterns of smartphone addiction. If you don't believe that smartphone addiction is a real thing, think for a second how you feel when you can't find your handset. According to the latest data, one third of of all smartphone owners in the U.K., or 11 million adults, check their handset within the first five minutes after awakening. 67% of those age 18 to 24, check their device within the first 15 minutes of getting up in the morning.
In the U.S., regardless of age, 65% of smartphone owners reach for their phones as soon as the rooster crows. Deloitte telecom analyst Ed Marsden says, "
Mobile phones have clearly become something of an addiction for many
." The South Korean government says that 1 in 5 college students in the country is a smartphone addict (hide the recharger!). Symptoms include using the device for more than seven hours a day, and suffering through anxiety, insomnia and depression when away from the phone.
After reaching for their handsets first thing in the morning, the addicted run through a set pattern that is repeated precisely in the same order each day. 33% immediately check out their text messages to see if any late breaking personal information was sent overnight. 25% then move on to their email. 14% then head over to their social media to see what 'the people' are concerning themselves with on this brand new day. It is an interesting process that focuses on personal information.
How many times a day do you look at your phone? 17% check in more than 50 times a day. Those in the age bracket of 18 to 24 look at their handset 53 times a day on average, with 13% of those in the age group looking at the screen over 100 times a day. Those older, in the 65 to 75 age bracket, use their handsets an average of 13 times a day, with 56% of them viewing the screen under 10 times daily.
Besides age, the country in which you live also seems to play a part in how addicted you are to your device. In the U.K., smartphone owners look at their handset 33 times a day on average, compared to 34 times in Germany and in France. In Italy, that figure is 39 times. According to the Nielsen group, famous for their television viewership ratings, "
Not only are consumers spending more time using their phones, they can't seem to put them down
." In the U.S., smartphone users were accessing apps and mobile sites an average of seven sessions a day at the end of 2013, up from less than five sessions a day at the end of 2012.
source: WSJ