Parking ticket troubles? There's an app for that
1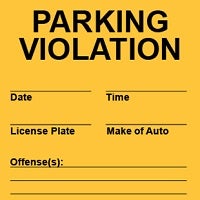 In this day and age, we really should not be surprised that we will find an app for pretty much everything. If you live in some of the larger cities in the United States, and drive a car, one of the challenges you face regularly is parking.
With complex parking rules comes a lot of revenue to municipalities that enforce those rules. Make no mistake, a lot of the parking regulations are rooted in necessity, but whenever tax revenues or economic reality put the pinch on the incoming money stream to local governments, parking enforcement generally goes up substantially to make up the difference.
When quotas like that are raised, enforcement can (and does, but not always) get sloppy. San Francisco and New York City are well known for parking rules and enforcement. In San Francisco, parking fines account for somewhere around $100 million in revenue per year.
Fixed is an iOS app that is currently in a small beta stage in San Francisco, but is accepting folks to be on a waiting list while it builds its team for the main stream. This project started after the founder, David Hegerty, paid four tickets one morning only to get two more in the process. Needless to say, he had had enough of that.
He started challenging all his tickets from that point and discovered he had a pretty good success rate, discovering that a lot of tickets are the result of simple error. Fixed simply facilitates challenging parking tickets on behalf of the customer. If Fixed is successful in beating the ticket, you pay 25% of what the fine would have been. If the challenge fails, you owe nothing.
The app guides you through taking pictures, and what to challenge. You then digitally authorize Fixed to work on your behalf. If they can pull this off, they look to get involved with traffic tickets as well. Since we are sure this will touch a nerve with at least a few of you, sign up for the waiting list at the source link.
sources:
Fixed
via
Red Ferret