Pantech Marauder coming to Verizon with ICS and LTE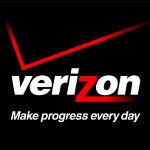 Well, well, well... it looks like yet another LTE-powered offering will soon come to the nation's most reliable network! After Pantech's last LTE phone for Verizon, the Breakout, failed to achieve hit status, the Seoul-based company will try its luck again, this time with a handset called the

Marauder

, claims a tipster of ours.

The information we have about this handset is currently pretty scarce. Our source claims that the Pantech Marauder will feature a physical QWERTY keyboard and 5MP camera, but more importantly, it'll have LTE and run on ICS. Due to the 5-megapixel camera, we can conclude that this will be another mid-range product by the manufacturer, which is not a bad thing, of course. It's actually cool, considering that with ICS on board, the Marauder shapes up as a pretty decent affordable smartphone, at least as far as specs go.

It's yet unknown when this handset is going to launch, but when it does, you can count on us to keep you informed!

Thanks, anonymous!