Panasonic introduces enterprise-grade Android tablet built to withstand just about everything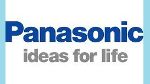 Enterprise users of a tablet are
different
than the normal everyday tablet owner. Those working in mission critical fields (a fancy way for saying a business that can't afford to have problems with its equipment) have a demand for
reliability
,
security
and
functionality
and that is exactly what Panasonic says it is bringing to the table with its Android flavored Toughbook tablet. The tablet is designed for government workers, doctors and others like salesmen in the field, lab workers and financial experts. None of them can afford to own a tablet that breaks easily, especially at a
critical
moment.
Panasonic says that it is
filling a gap
in the tablet market. Rance Poehler, president, Panasonic Solutions Company, said in a press release that enterprise customers are looking for a tablet that fills their needs. Up to now, none of the tablets on the market will do. Every part of the Toughbook's design has
enterprise users
in mind. For example, the 10.1 inch XGA screen is not the same glossy display that other tablets are equipped with, which becomes
unreadable
in the sunlight. The screen on the Toughbook can be read under all lighting conditions, which is important in a business like healthcare where having the information on the display washout is just not acceptable. A stylus will allow users in healthcare or in sales to obtain a signature when needed.
To make sure that information is protected,
security
is in place at the hardware level. And the new tablet is durable, able to withstand
extreme operating conditions
. Also on board is a satellite based GPS, a battery that will last a worker's full shift and optional 3G/4G mobile broadband connectivity.
Panasonic expects to have the tablet in the market by the fourth quarter of the year. There is no word on whether or not
Honeycomb
will be powering the device and information about mundane items like
pricing
and
carrier availability
will have to wait for another day. The important thing to note is that the manufacturer feels that it has found a gap in the tablet market for a
rugged
device that is designed for those whose business comes to a standstill when they can't process certain information in a timely manner.
If the Panasonic Toughbook name sounds familiar, back in 2008 the company introduced a
tablet PC
running Windows Vista Business under the same moniker. That product cost $2,499 and offered optional 3G broadband, GPS, a fingerprint scanner and even a camera. Four years before that, the manufacturer released the Panasonic Toughbook CF-P1, a mobile phone that could withstand a drop of
1.2 meters
and was encased in
shock resistant
magnesium which also protected the device from
rain
,
dust
and
pings
. A touchscreen device, the model had a $1,000 price tag and offered Bluetooth connectivity and Wi-Fi. Powering the device was Microsoft Windows 2003 for Pocket PC Phone Edition with 64MB of RAM. We sure have come a long way since then.
via Panasonic
Recommended Stories