PSA: don't use the OnePlus 2 USB Type-C cable with phones that support fast charging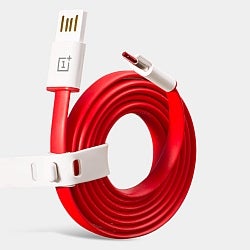 A couple of weeks ago, Benson Leung, a Google hardware engineer from the
Pixel
team, started on the journey of
reviewing various USB Type-C cables and adapters available on Amazon
. As it was to be expected, Leung found that not all USB Type-C cables are built the same and that some might actually damage your devices or accessories.
In a Google+ post from earlier today, Leung wars that the USB
Type-C cable
and adapter that come with the OnePlus 2 can damage a certain type of USB accessories.
The OnePlus 2 was one of the first smartphones to feature the new reversible USB Type-C connector. Unfortunately, however, the decision come with a major drawback for the second incarnation of the "Flagship Killer", as the OnePlus 2 does not support fast charging due to the lack of a proper controller.
Leung found that the USB Type-C cable and adaptor that OnePlus currently sells integrate non-standard resistors. If you'll use the USB Type-C cable to connect a charger, a power bank, or a USB hub to a smartphone that supports fast charging, there's the risk that you will damage the accessory. As such, Leung recommends not to use the USB Type-C cable from OnePlus with the Google Pixel or the new Nexus smartphones.
The cable will not cause any damage when using it to connect the OnePlus 2 with accessories, as the phone does not support fast charging.