PSA: Daylight Saving Time begins at 2am Sunday morning; your phone should adjust itself accordingly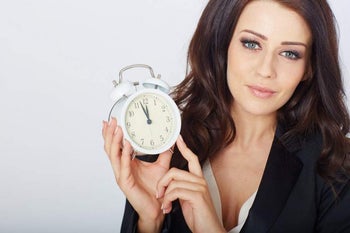 For most people living in the U.S., early Sunday morning brings back the annual time change known as Daylight Saving Time. At 2am, those in the 48 states where the time change takes place (most of Arizona and all of Hawaii do not participate) will move their clocks ahead by 60-minutes, and lose an hour of sleep. Of course, that ZZZ time returns when the clocks get moved back an hour on Sunday, November 4th at 2am. You might be wondering why we even bring the change to your attention considering that today's smartphones automatically make the adjustment. Well, not only has it become something of a tradition here, there also are several instances where iOS screwed up the time change.
In November 2010, when Daylight Saving Time ended,
iOS failed to move its recurring alarm settings back an hour in certain locales
, causing alarms to ring one hour later than scheduled. The following year,
iPhone users had problems once again with the time change
when clocks were supposed to move ahead by one hour. In 2012,
some iPhone units moved the clock back an hour instead of ahead an hour
with the start of Daylight Saving Time that year, and other units moved the clock forward four days early. The next year,
some iOS users found the time on the calendar app to be one hour too fast
about a week before the end of DST.
When you awake on Sunday morning, your current phone should have the right time posted. Of course, you might want to double check this by turning on your television, especially if you're using an iOS powered device.