Over 90% of all Android devices powered by either Froyo or Eclair, Honeycomb scores 0.2%
12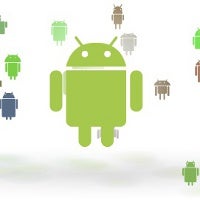 The guys at Android Developers decided to conduct a survey that shows 61.3% of all Android devices that paid a visit to the Android Market between March 2 and March 15 were running Froyo. 29% of these gadgets were powered by its predecessor Eclair, which basically says that over 90% of all green robot devices have either Android 2.2 or Android 2.1.
The two Gingerbread versions, which are 2.3 and 2.3.3., have a share of 0.7% and 1%, respectively, while the tablet-only Honeycomb (with the
Motorola XOOM
its sole representative) powers 0.2% of all Android devices. The old guard of Google's mobile OS is still present - Donut scored 4.8%, while Cupcake has 3.0%. The poor old Androids.
Is the Android fragmentation a real issue for you?
source:
Android Developers
via
Engadget