Over 25% of the WP world runs on Nokia's Lumia 520, Lumia 1020 is nowhere in sight
22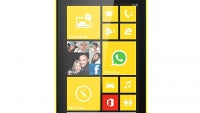 The latest AdDuplex report on Windows Phone usage is set to go online later today, but some of the slides are already available on the net. Flipping through those, we can't help but marvel at the headway the ultra-affordable Nokia Lumia 520 is making – it's literally leading the charge for the platform! And that's not surprising – we actually
ranked
the Lumia 520 as one of the best value propositions on the market right now.
But lets talk numbers. As you may have gleaned from the title, the Lumia 520 now accounts for over a quarter of active WP devices, at 26.5% (up from 13.3% in
July
). That's a staggering lead from the WP universe's second best – the Nokia Lumia 920, sitting at just 8.8%. And despite this latter one being a more-premium offering, you can see for yourself that it's really the low-end Nokia portfolio doing the pushing and evangelizing for the now firmly entrenched platform.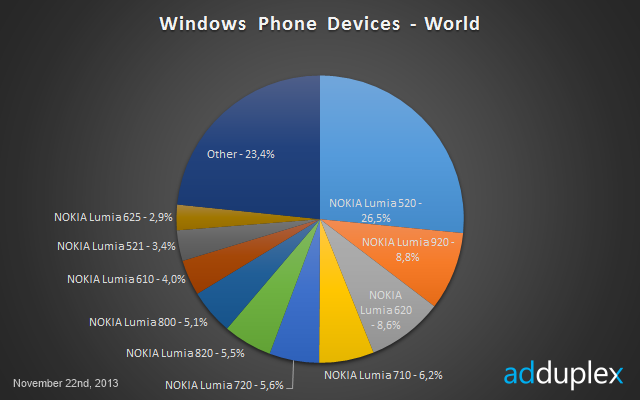 The situation in the US, as per usual, is slightly different. Higher-end devices are performing significantly better, though the Lumia 520 (Lumia 521 for the US) still takes the No. 1 spot with 22.8%. It's interesting to note that HTC, a company that has won itself a following Stateside, and its 8X model are the only thing compromising Nokia's full-out monopoly of the WP world. So much so, that it now takes a 7% cut of the total pie worldwide, followed by 1.8% for Samsung and 1.3% for Chinese Huawei. Of course, these all pale in comparison with Nokia's lion share of 90%.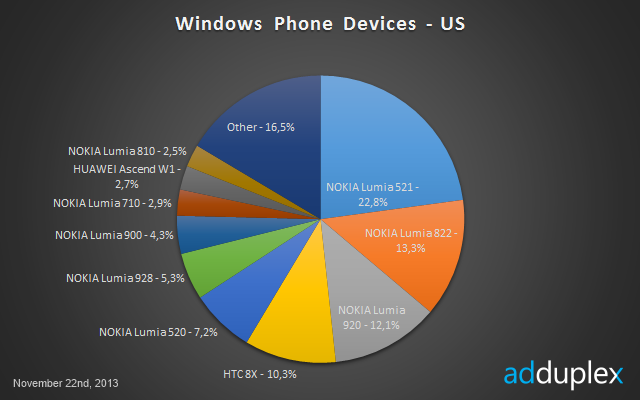 By the way, and this one is pending official confirmation from AdDuplex itslelf, but it would appear that the arguable Nokia flagship, the Lumia 1020 and its 41MP camera unit, are turning into a flop, failing to make a dent in any market whatsoever. Unfortunately, this disappointing trend hasn't bulged from previous months, and it would appear that the pricey Nokia handset has managed to ignite the hearts of consumers. The all new Lumia 1520 phablet is ranked 19th out of 21 devices that AdDuplex tracks, yet that's actually an encouraging showing, seeing as it's still so early in its product life cycle.
So where does that leave us? Frankly, while the premium devices usually take all the glory and media spotlights, at least in the case of the WP realm, it's the seemingly unimpressive, low-cost devices that are doing all the hard work and getting Microsoft and its platform some much-needed exposure.
via:
Neowin
,
WPCentral