Ouya, the Android-powered game console, will be in the hands of Kickstarter backers by the end of May
6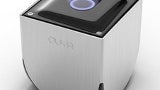 Good news for the enthusiastic folks who decided to back the Ouya Kickstarter project - their Ouyas should be with them by the end of May at the latest. For those who are not familiar with the topic, Ouya is an Android-running game console which started as a Kickstarter project, but is now nearing the moment when it's going to start shipping to customers.
According to an official post on Kickstarter by Ouya's CEO, Julie Uhrman herself, shipments to early Ouya backers have started early this month, but at reduced speeds, as the start-up is still optimizing the production and delivery process. The pace of shipping is scheduled to go through an increase in mid-April (right about now), and once more in the beginning of May. This should ensure that all early backers get their Ouya console by the end of next month. Hopefully, the company is to succeed in its plan, because retail availability is planned for June, and we can imagine that those backers will be somewhat pissed off if they don't get their Ouya before anybody else.
The Ouya console will be running a custom interface on top of Android, which will be designed to enhance game playing, discovery and shopping. At first, the console is expected to sport a modest curated list of games, which the company hopes will quickly grow bigger once the product launches officially.
source:
Ouya
via
AndroidAuthority