Ouya looks beyond gaming with VEVO partnership
7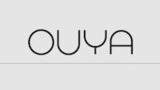 From the start, Ouya has been marketed and planned as a video game console, but of course we knew that specialization wasn't going to be all the console could do. Aside from the fact that Ouya is Android-powered, which makes it capable of running hundreds of thousands of apps spanning every category, game consoles these days don't just play games. Every console out there is at least a multimedia machine, if not a full computer.
VEVO's SVP of Product and Technology, Michael Cerda, said that "OUYA's vision that the future lies in being open and accessible for users looking for high quality entertainment experiences," and that's a vision that VEVO can get behind. The partnership will bring VEVO to center stage on Ouya giving users access to a huge amount of HD music videos.
As Ouya says, the company is clearly looking to go "beyond gaming", and this is a nice step towards that. So, combine the VEVO partnership with the fact that Ouya just passed $6 million in funding, and the recent announcements of a
partnership with OnLive
, and getting
Final Fantasy III
at launch, is anyone out there still doubting that this $99 console can be successful?
Recommended Stories