Ouya partners with OnLive to add cloud gaming to the Android console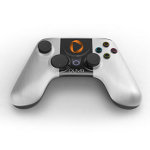 Last time we heard from the Ouya team, the plan was to
raise more capital
in an effort to secure more partnerships for the Android gaming console, and the first of those partnerships has been announced. Ouya will be partnering with OnLive to add the game streaming service to the console. In general, this sounds like a pretty good partnership, but it does come with some pretty big caveats.
The partnership between Ouya and OnLive should be great to bring higher quality games to the system without necessarily having to upgrade the console hardware at all, as OnLive allows for streaming of quite a few top-notch PC games. Unfortunately, the issue is that OnLive doesn't really have that much of a customer-base just yet. If the two companies can join marketing forces and possibly help push each other, this could be a good deal to kickstart both products, but it could just as easily become a console that not many people have that can run a service that not many people use.
Part of the problem is that OnLive is only available in the USA and UK, and on top of that, only users that have pretty speedy Internet connections can use the service, which does still limit the potential user-base, especially in the USA where large portions of the country still don't have the best options for high speed broadband.
Still, this could be a great partnership for both companies. This instantly grows the Ouya game library beyond what's available in the Google Play Store (assuming this device will be Google-certified) and into more AAA titles like Civilization V, Darksiders II, and a lot more. Even better is that OnLive offers 30-minute demos for most games for free.
If Ouya starts to announce some distribution partnerships, like maybe Best Buy, this could sway some consumers. What do you guys think? Does this sway you on Ouya?