Original Apple I computer gets $630,000 at auction
21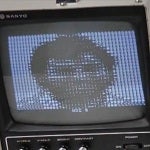 Fetching more than double what was expected, an Apple I computer was sold through Auction Team Breker in Germany for €491,868 ($630,000) to an anonymous buyer late last month. The computer was expected to sell for between €120,000 and €200,000.
This Apple I computer is fully functional, and based on the video below, had all its original documentation, comes loaded with a tape drive, and cassettes to load BASIC. Steve Wozniak signed some of the pieces that came with the computer, which he used to build by hand back in 1976.
Back then, the computer sold for $666.66 ($500.00, plus 33% mark-up) and was basically an assembled circuit board. The buyer still had to provide a power supply, keyboard and display. The Apple I had a speedy 1MHz processor and standard 4KB of memory which could be expanded to a mega-48KB.
Apple's first production computer has since become a collector's item, commanding nose-bleed prices at high-profile auctions. Earlier this year, Sotheby's sold a first generation Apple computer for $374,500. Apple's status is certainly brining the area of vintage computer collecting to new heights. Check out the working Apple I that was just auctioned off in the video below.
source:
Business Insider