Orange UK turns on its HP Pre 3 support page, still no launch date
4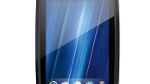 Across the Atlantic, Orange UK has turned on its support page for the upcoming HP Pre3. Before Orange customers get terribly excited, the site offers
nothing in the way of a UK launch date
for the webOS device. On the other hand, it does confirm the specs on the device like the 1.2GHz dual-core processor, the 3.6 inch WVGA screen and a 5MP camera that captures video at 720p. Pre-installed is webOS 2.2 and 512MB of RAM is aboard. The HP Pre 3 comes with 8GB of internal storage but has no microSD slot.
As we recently
reported
, the US launch of the HP Pre 3 has been
pushed back to September 18th
, according to a leaked internal document, from an earlier September 4th release. At the same time, the document notes that HP's Palm unit said that the UK division has had delays receiving the final product from its supplier. This probably explains why there is no launch date posted on Orange's web site.
The launch delays for both the US and UK versions of the HP Pre 3 are just the latest in a
series of missteps
that has prevented this model from ever reaching its true potential. From the moment it was introduced at CES in January 2009 and appointed the heir apparent to the Apple iPhone, to its current position as a smartphone afterthought, the
Pre has been about missed opportunities, miscalculations, and marketing mistakes
. While the bump up in specs is really nice, is it enough to get Apple iPhone and Android users to drop their current touchscreen phone and replace it with the HP Pre 3?
source:
OrangeUK
via
Engadget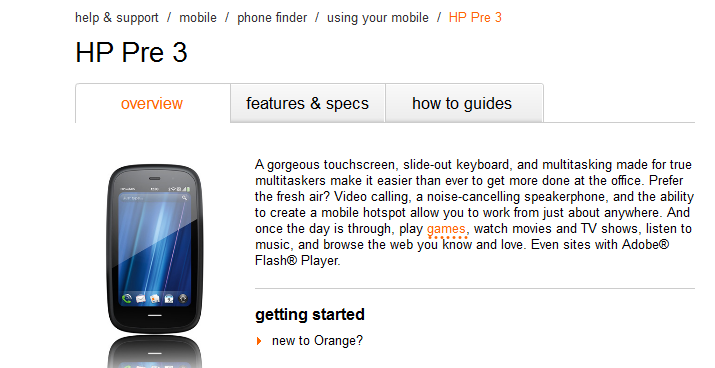 Orange UK has gone live with its support site for the HP Pre 3