HP Pre 3 release date might have been pushed to September 18th
9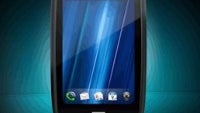 The
HP Pre 3
may come later than initially planned, but the launch is approaching as an internal document points to
September 18th
as the release date for the webOS-powered handset, "a credible source with contacts inside of AT&T's supply chain in the U.S." spilled the beans for tech blog webOSroundup. Now, even though it looks credible, we would take this with a pinch of salt, at least until we hear an official confirmation by tight-lipped HP.
Earlier, the Pre 3 had reportedly been planned for in-store release on September 4th, but was pushed for unknown reasons. Earlier, HP's Palm unit mentioned that "there has been a
delay from our supplier
" for Pre 3 orders in the UK. The internal document also reveals the codename for the Pre 3, but in order to protect their source webOSroundup couldn't disclose it.
The HP Pre 3 was initially expected this summer. The slide-out QWERTY phone is expected to ship with a single-core 1.4GHz chip, a 3.6-inch screen and a 5MP camera capable of 720p video recording. But it's webOS that truly makes it stand apart in the Android and iOS crowd. The phone has already got a separate listing with all of its specs
over at HP
, so feel free to check it out for all the details.