Oracle won't let go, still demands its $9.3 billion from Google
16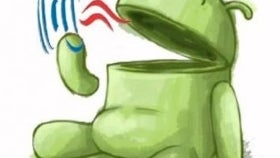 It's been seven years already. Oracle is suing Google for unfair use of Java in the Android OS. The case has visited many different courtrooms, including the Supreme Court, and Oracle is getting shut down left, right and center, but it won't give up.
Last year,
a federal jury ruled in Google's favor
, stating that the use of Java in Android is, in fact, covered by the fair use doctrine. Then Oracle promised to appeal, and on Friday it did just that. The appeal consists 155 pages, and it claims that the use of its software by Google is
"classic unfair use"
, while also saying that
"Google reaped billions of dollars while leaving Oracle's Java business in tatters"
.
However, a lot of people in Java's own developer community believe that the role Google played in the platform's downfall is insignificant, and it was Oracle's handling of it that brought its slow and painful decline. The language was initially developed by Sun Microsystems, but the company was acquired by Oracle in 2010.
The legal dispute between Google and Oracle is one of the biggest rivalries in Silicone Valley. After the federal trial last May, Oracle did its best to hinder Google's practices. It even went as far as lobbying European antitrust regulators over Google's privacy policies. And with nearly $10 billion on the line, we can see why Oracle won't give up.
source:
WSJ