Oppo patent application reveals phone with a foldable top
6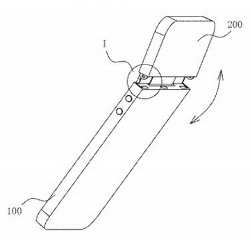 Amid talk that
Samsung's foldable Galaxy X could arrive in 2018
, and reports that
Huawei already has a working foldable model ready for next year
, Oppo might be another firm gearing up to enter this arena soon. A patent application filed by the company reveals a smartphone with a bendable display that covers the top 25% to 35% of the screen. Looking at some of the images that Oppo included with the application, it appears that part of the screen would be able to flip over backward.
With the selfie camera on the top half of the device, it would be possible for one camera to be both the rear-facing and front-facing snapper by bending backward and forward. If this patent application ends up forecasting a new Oppo phone design, it wouldn't be the first time that the manufacturer released a handset that employed one camera as the rear shooter and the front-facing selfie snapper. In 2013,
Oppo released the N1, a phone that was equipped with a rotating top
. This allowed the 13MP camera to spin 206 degrees so that it could be used on the back and front of the phone.
Just because Oppo has filed this patent application, it doesn't mean that we can count on such a model to be released. Many ideas that receive a patent never make it to the marketplace. However, with Oppo's background in making cameras that can work from both sides of a phone, this seems to be right in the company's wheelhouse.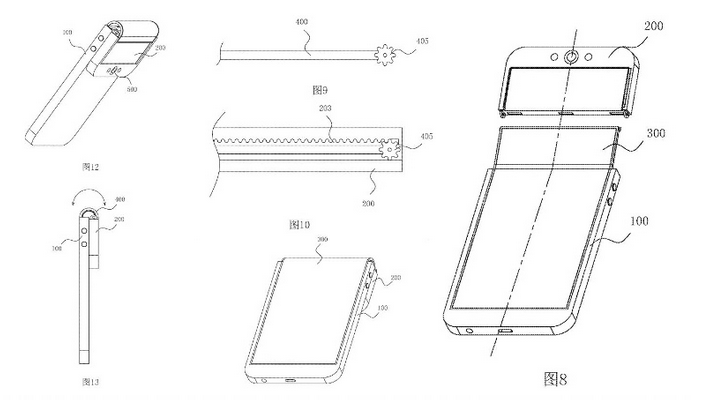 Images from Oppo's patent application show a phone with a top that folds backward
via
Phandroid