Oppo patents show alternate ways to workaround a punch-hole camera
15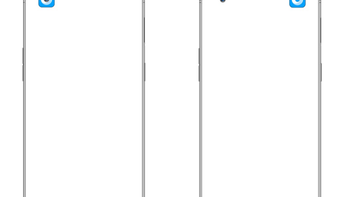 Samsung's first phone to employ a front-facing punch-hole camera is the Galaxy A8s.
Swiping down from the hole opens the camera app with an animated flourish included
. We do expect the upcoming Samsung Galaxy S10 line to offer the same feature. Based on a pair of patent applications submitted to the World Intellectual Property Organization (WIPO) by Oppo, there are another ways to make the punch-hole useful.
Oppo's patent applications are titled "Mobile phone with app icon interface" and the diagrams show an Oppo handset with a front-facing punch-hole camera on the upper left corner of the display.
According to one filing
, the camera icon overlays the punch-hole on the display, and clicking on it opens the camera app. Clicking the icon and swiping it to the right will turn off the camera app (see image at the top of this article).
With the second filing
(via
Lets Go Digital-translated
) there are five app icons at the top of the phone's screen, including the camera app that again overlays the punch-hole. Swiping on the apps allows other icons to appear, although the camera app always remains in the same spot (see image at the bottom of this article). Clicking on it opens the camera, and tapping on any of the app icons on the top of the screen will open that particular app.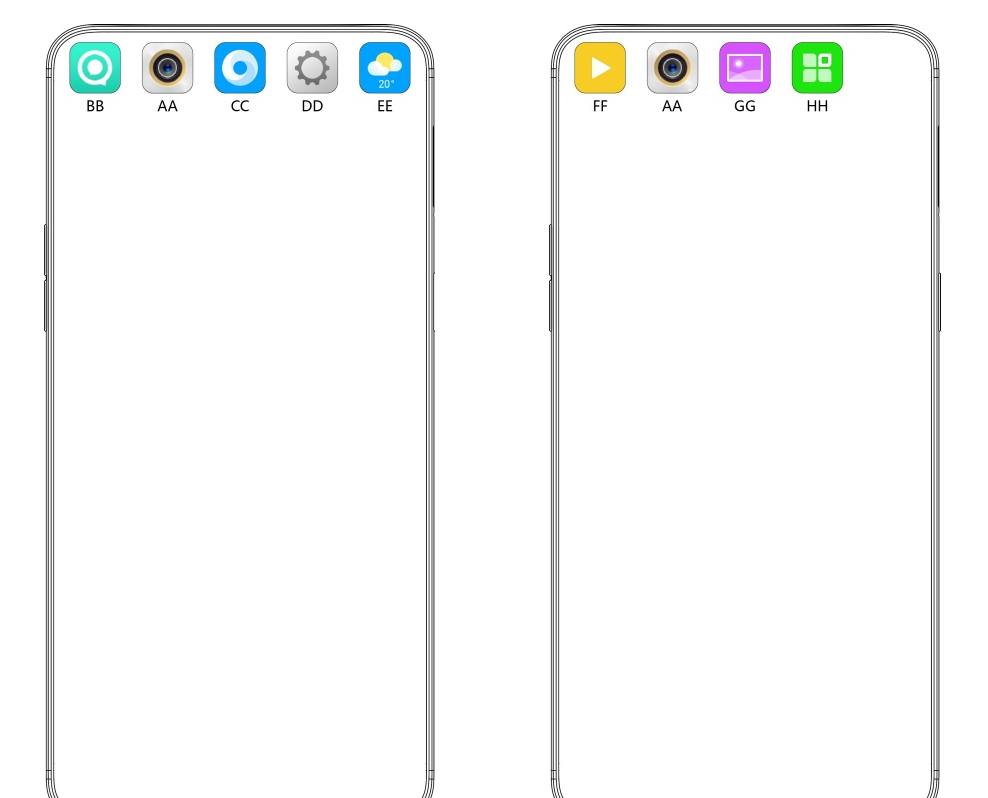 The second patent includes a method for opening more than the camera app from the top of the display