Oppo building world's thinnest, 6.13mm phone: quad-core and coming on April 26
18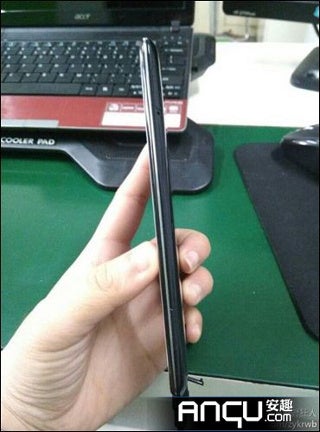 Leaked image of the Oppo R809T
Oppo is already proud to have once built the world's thinnest smartphone, but leaks have shown it is preparing an even slimmer device. The Oppo R809T will measure only 6.13mm or 0.24 inches thin, and it is said to be a quad-core device coming in just two weeks, on April 26th.
Oppo built the Find 3 that became the world's thinnest at its time but was later outdone by devices from Alcatel and Vivo measuring around 6.5mm.
The Oppo R809T in contrast is noticeably slimmer. It is also expected to run on the quad-core Mediatek MT6589 chip with 1GB RAM and have a 4.5-inch 720p display. That sounds like a good balance between performance and features, as a 1080p display would probably choke the MediaTek chip.
Pricing will be slightly higher than most other Chinese smartphones though as Oppo plans to ask 2500 yuan or around $403 off contract. In comparison to other devices from manufacturers like Samsung and Apple that still looks fairly cheap, though.
source:
Anqu
via
Gizchina