Oppo Find X caught cheating on benchmark, becomes latest to get delisted
22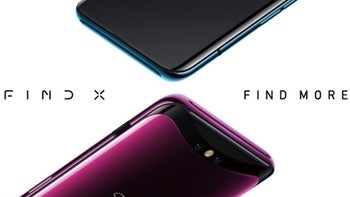 Early last month, a report accused Huawei and Honor devices of cheating on benchmarks. Shortly after this, 3DMark reached the same conclusion and began
delisting smartphones made by Huawei
from its databases. According to the latest findings, though, it seems they aren't alone.
Through testing that compared results gathered via both the private and public versions of its app, the same benchmarking firm found that the flagship
Oppo Find X
, which is set for a release
in the UK soon
, was boosting its scores by up to 41%. To make matters worse, it seems this was not the only device affected, with similar behaviors spotted on the mid-range Oppo F7 that launched earlier this year.

In response to these findings, Oppo admitted that, when it detects applications such as games or 3D benchmarks, it "allows the SoC to run at full speed for the smoothest experience." For unknown applications, on the other hand, the smartphone uses its default power optimization strategy, which explains the significantly lower scores on the private 3DMark app.
Interestingly, Oppo did state that if a device has not been operated by the user for "5 to 10 seconds," it limits performance automatically to "70% to 80% of the maximum performance." However, as soon as the user interacts with the smartphone this returns back to 100%.

Even though Oppo has explained the differences, it remains against 3DMark's rules. Because of this, the smartphones will continue to be unlisted, at least until Oppo removes this cheating software.
Recommended Stories