Opinion: Will Apple's ban backfire and only add to the popularity of the Galaxy Nexus?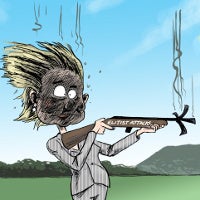 If you're tech news in the last week or so, you know the big news - Apple succeeded in court and
banned the Samsung Galaxy Nexus
from selling in the United States. Huge news for both Apple and Google, the two behemoths in the mobile industry, as Google itself announced that the G Nexus will be the first smartphone to get the newest version of Android, 4.1 Jelly Bean.
Google also dropped the price of the 4.7-inch dual-core Galaxy Nexus to a mind-boggling, very affordable $350 unlocked and off-contract. To make the contrast with Apple's devices, let us mention that the three-year old iPhone 3GS that comes with a 320x480-
pixel
screen and a 3-megapixel camera costs the same or more! It's clear that no other phone comes even close to the value-for-money offer you get with the Nexus right now.
So, on the surface, it seems like the ban was a
gigantic win for Apple
. The flagship device for Android, one where novelty arrives first and one with killer price, is banned, Apple wins, case closed. But look a bit deeper and you'll notice an interesting paradox: despite being an Android flagship and still one of the best phones around, the G Nexus never was Android's most popular handset - the Galaxy S series took that role.
Actually, you can't even buy the Galaxy Nexus on AT&T and T-Mobile, it's just not in the carriers' lineup! The Nexus is only sold on Verizon and Sprint, and... on Google Play. In other words, this device has everything to succeed except for the wide reach and market awareness.
Thumbnail image courtesy of Rob Tornoe.