Opera Mini coming to Windows Phone soon?
22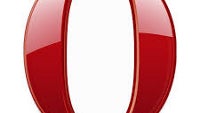 You might remember when
Opera Mobile was a great browser on a few Windows Mobile powered handsets
including the ageless
HTC HD2
. But Opera has been a no show for Windows Phone and that is getting some Windows Phone users nostalgic for the old days. But there is hope. It could be that Opera is actually working on a version of Opera Mini for Microsoft's mobile OS.
The Opera Mini team recently responded to an inquiry about a version of the browser for Windows Phone and sent back an intriguing message saying that the engineering team has Windows Phone on their list and will make an announcement as soon as it is ready. That sure sounds to our ears like the app is being worked on as we speak. As of February, there were 300 million people using Opera Mini and you might see that number grow nicely if a Windows Phone app is added. Last October,
Opera did confirm an interest in porting Opera Mobile and Opera Mini
to the Windows Phone platform.
"We are aware that a lot of Windows phone users like you would like to have an Opera browser on their phones. The engineering team at Opera has this on their list.We will announce it as soon as it is ready"
-Opera's reply to inquiry

Opera gives Windows Phone users some hope
source:
WP-Hub
via
WMPoweruser