Opera looking to port Opera Mobile and Mini to Windows Phone 8
17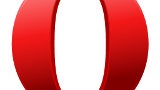 Opera's Mobile and Mini browsers have been the solution to many a user's web browsing struggles back in the dark ages of smartphones, when there was no Safari yet, and pocket IE was barely usable. However, even to this day, Opera continues to be the browser of choice for many Android users, as well as users of smaller mobile operating systems, like Symbian, for example, where the stock browsing experience is still inferior. Opera has remained a relevant player not only because of the more than decent primary browser, but also thanks to Opera Mini, which can make wonders when it comes to saving some precious megabytes from your data plan.
Opera's Vadim Makeev has recently said that Opera is interested in bringing its two mobile browsers, Opera Mobile and Opera Mini to Windows Phone 8. If you wonder what's the cause for Opera's sudden interest in Microsoft's upcoming platform, it's because WP8's SDK is going to allow developers to code their apps in C, which was impossible to do with WP7. And since this allows Opera to use a lot of generic code written in C, it should be a piece of cake for the company to port its products to Windows Phone 8. Here's the official statement:
Unfortunately, we do not comment on timing. I can say one thing, as soon as the ability to release Opera Mobile/Mini for Windows Phone (SDK in this case) is available, we will immediately do it. That is a full SDK for developing in C, for which we could use an existing generic code written for all platforms. Not with the current SDK for the Windows Phone platform. As soon as it appears, we are porting Opera Mobile/Mini.
With Internet Explorer 10 bundled with Windows Phone 8, and having in mind how cool Internet Explorer was in WP7, we don't think there will be that many users who'll bother with Opera Mobile, but Opera Mini will surely form its own following, due to its special ability to compress data before it's sent to your handset.
source:
Neowin