No fooling: BlackBerry World will host free apps only starting on April 1st
9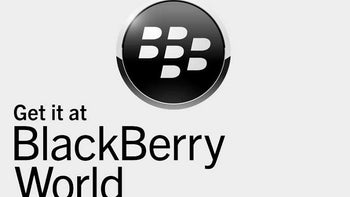 If you still use a BlackBerry that runs on the BlackBerry 10 operating system, you might want to circle April 1st on your calendar. Starting on that day, only free apps will be hosted on BlackBerry World. The company has sent out an email to developers explaining that BlackBerry World is making this transition and will disable all "purchasing mechanisms" starting on April Fool's Day. In the email, BlackBerry tells developers to go to the Vendor Portal to change their paid apps to free apps. Any paid apps still on the site by March 31st will be removed.
Can you believe that the
BlackBerry Passport
will be four years old this September? The Passport and the
BlackBerry Classic
were the last two flagship models released by the company that run on BlackBerry 10. The very last BlackBerry model to hit the market powered by the QNX developed operating system was the
BlackBerry Leap
. BlackBerry started using the open source Android OS to run its handsets beginning with the
BlackBerry Priv
in November 2015. Since then, all new 'Berrys have Android inside.
In the email sent to developers and vendors, BlackBerry highlighted a few key points including the following:
For Vendors with only free content, there is no action required for the above-described changes. We will continue to host and distribute your free content as we do today.
You can change your paid content to 'free' and re-list the application at any time.
If you choose to remain on BlackBerry World, you will be able to continue monetizing your application(s), however, the payment mechanism will need to live within your application itself. This means any support for payments, refunds, etc. will be supported by you. There will be no required revenue split for Vendors who choose to monetize application(s) on their own.
Refunds for paid content in BlackBerry World will be supported until April 30, 2018.
Customers will still be able to access content they paid for prior to the above-noted changes.
BlackBerry World will shut its doors for good on December 31st 2019, which means that if you are still clinging to that old 'Berry, you might want to upgrade your hardware to one of the newer BlackBerry handsets. Those of you who need a physical keyboard can pick up the BlackBerry KEYone, while the all-touch BlackBerry Motion is available for users who prefer typing on glass.
source: CrackBerry