Only 70k Android tablets activated per day
28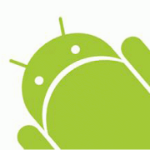 Earlier, we passed along some numbers that Google's Eric Schmidt gave out at the Motorola event, which were that
1.3 million Android device
s are activated every day. Now, we're learning just how many of those are tablets, and the number is extremely low. According to Schmidt, there are only 70,000 Android tablet activations per day.
That's just 5.38% of all Android activations worldwide in a day.
Of course, we have to assume that this number doesn't count any non-Google Android (NGA) tablets like the Kindle Fire, B&N Nook, or any of the other Android tablets that don't come with Google Apps. But, that still seems extremely low, especially given how quickly the Nexus 7 has been selling out. Given the
numbers that we've seen
, the Nexus 7 alone should make up about 33,000 activations per day (based on 3 million sold in 90 days), which is almost half of all Android tablet activations.
Schmidt readily admits that Google was "late to tablets", but even so, we would have guessed that between Samsung and Asus alone, Android could muster more activations than that.
source: Google