OnePlus trolls Pixel 4's limited 90Hz mode, remembers its own kill switch, pulls tweet
8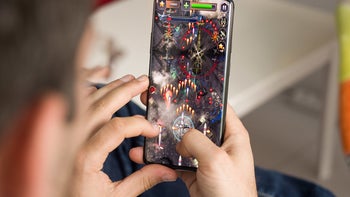 Yo phone so poor, it only does 60Hz on display! That's how the geek roasting starts these days, and we are glad to report that owners of the Pixel 4 won't ever have to be addressed this way.
Even before their announcement, we knew that there would be a variable refresh rate tacked on, as deep in the Android 10 source code a reference to a rate switch was found, valid for a Google's 2019 Pixel 4 edition only, referred to as "P19."
It turned out to indeed be the case, but users were a bit miffed to find out that the actual switch is buried in the developer settings, and Google automatically decides when to run the display at higher refresh rate. Running the display at high brightness is not one of those scenarios, as higher refresh rates coupled with peak screen brightness would kill the battery in no time.
OnePlus, however, always the good-natured tech trolls they are, posted a tweet with a subtle hint about the superiority of their own 90Hz display approach on their phones like the 7 Pro or 7T.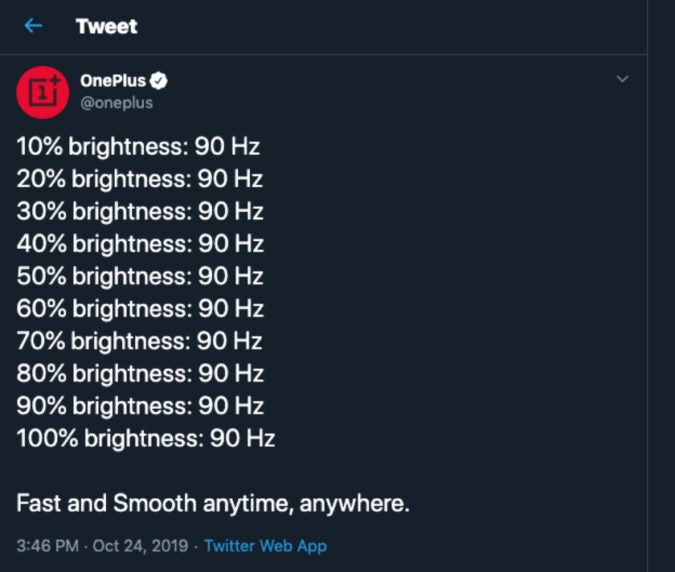 Upon realizing, however, that their own Android overlay also has a dedicated switch to "force" 90Hz refresh rate that also isn't working in all situations, the tweet was promptly deleted to avoid any subsequent backlash, even though the 7 Pro ships with 90Hz enabled by default.
The moral of the story - higher refresh rates are a battery drain no matter how you slice it, that's why it helps to have as big of a battery pack in those as possible. Still, there would be plenty of moments when that 90Hz rate is not really needed, so phone makers are actually wise not to run the mode at all times.
That may have been the realization behind the deleted OnePlus tweet and yet when it comes to the battery lie or capacity of the new Pixel phones against the OnePlus handsets... that's a totally different story.