OnePlus is now the flagship king in one important market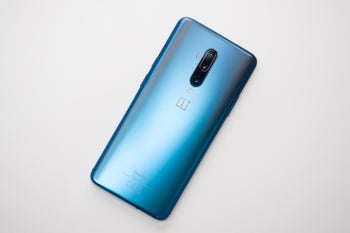 OnePlus started out as the flagship killer. Phones with top specs that cost a fraction of the price of flagship phones like Samsung's Galaxy S series. Over time, that fraction started inching closer and closer to 1 as OnePlus phones kept getting pricier.
That wasn't unjustified, however, OnePlus keeps offering more and pushing the envelope, especially in terms of performance. And it seems the company's efforts are slowly paying off. While in the States the brand has had official carrier support for a while now, it's still nowhere near mainstream. The average user is still unfamiliar with it and opts to go with the known Galaxy phone given the choice.

OnePlus shipments grew an impressive 28% year-on-year and the company now holds a third of India's premium smartphone segment. Counterpoint notes that a big reason for the uptick in sales is "strong word-of-mouth", which means existing OnePlus users are recommending the brand left and right.
OnePlus getting the top spot was made easier by Samsung's dip in 2019. Chunks of Samsung's market share were taken away by the strong competition in the face of Oppo, Asus and Xiaomi. Chinese brands are known for their aggressive pricing which matters a lot in markets such as India.
And if you think that OnePlus is on top just because Apple doesn't make an effort in India, you'd be very wrong. Cupertino is ramping up the production of iPhones in the country which gives it leeway when it comes to pricing. Thanks to price cuts on the
iPhone XR
and the lower starting price of the
iPhone 11
, Apple grew 41% YoY in 2019.
That trend is expected to remain in 2020, so by the end of the year, things might look very different. The iPhone 9 is allegedly around the corner and with a rumored price tag of around $399, it will undoubtedly sell by the millions in India.
But OnePlus has a trick up its sleeve as well. A
OnePlus 8
Lite is expected in the upcoming months, set to challenge the budget offerings of other brands. We're eager to see how things will unfold, but either way, 2020 will be exciting.