OnePlus phones used to be all about price, they'll now have a new defining feature
24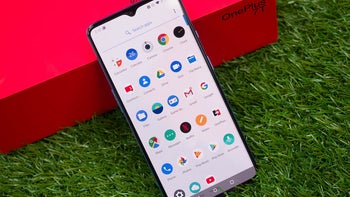 OnePlus phones used to have one defining feature - value - that was stuffed into a very affordable handset. They now look cheap compared to the iPhones and Galaxies of this world, but when ranked with brands for the fellow countrymen, the
OnePlus 7T
and the
7 Pro
before it, are $599 and $699, respectively.
That is why OnePlus had to strike above its weight to entice buyers with something more than selling phones near cost, and it found it. Perhaps the most defining characteristic of the new
OnePlus 7T
and the
7 Pro
before it, is the high display refresh rate - something that the big brands have yet to match, even with their flagships.
OnePlus introduced something it calls a Fluid Display with the 7 Pro, and is never looking back, confirmed co-founder Carl Pei. All of the company's phones in the future will be arriving with at least a 90Hz display which is great news for those who love the smooth scrolling and fluid animations that higher refresh rates offer.
The 90Hz mark is a good trade-off between added fluidity and extra toll on the battery, plus you can always turn the feature off when you don't need it, so the announcement that the
7T Pro
, the
OnePlus 8
, and all future models, will be equipped with Fluid Displays, is welcome news and a warning to juggernaut brands like Samsung or Apple to step it up.