OnePlus Two likely to feature metal design
22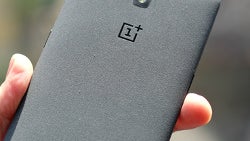 The OnePlus One was one of the most pleasing surprises of last year: a mind-bogglingly affordable device that offered top notch hardware, coupled with the option to have CyanogenMod, it has grabbed the hearts of tech enthusiasts and those looking for an affordable no-compromise phone.
Now, we're hearing more news about its successor: the alleged OnePlus Two. The OnePlus Two is said to be likely to feature a metal chassis, and overall have a more refined, premium styling. Sources speaking for Business Insider confirmed that those changes are very likely to arrive, but said that they could also entail a higher price tag than the $300 cost of the original OnePlus One.
Price, however, will still be cheaper than that of mainstream flagships like the iPhone 6 and Galaxy S6. At the end of the day, pricing is said to have not been finalized yet, so we'd still hope for the best.
It is this affordable price that is the likely reason why the OnePlus One was so hard to get for most of 2014, requiring you to have a special invite. You can now order it every Tuesday without needing any invites.
Earlier, we've heard OnePlus One's Carl Pei tease an April product announcement for the company, which may be the OnePlus Two, but it could also be a different product altogether.