OnePlus One will have a Snapdragon 800 and could be officially announced very soon
18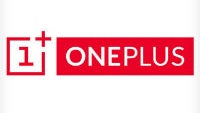 We've been getting a bit impatient when it comes to the OnePlus One, but it looks like we may not have to wait much longer to see the official reveal of the device. Unfortunately, it is already sounding as though the device may not be able to live up to the hype that CEO Pete Lau has been pushing. Lau has said that the device would "
rival the iPhone
" in design, feature the
best specs
, and be
under $400
unlocked, but a new rumor says that at least one of those points may not be accurate.
It seems that OnePlus is scaling back a bit on the best specs promise, because it has realized that the best specs don't necessarily mean the best performance. The latest rumor is that OnePlus could officially announce the device very soon, possibly within the next day. OnePlus has confirmed that the device will feature a 2.3GHz Snapdragon 800, which is quite a nice processor, though it doesn't quite fit with the promise of the best 2014 flagship specs given that the new hotness for smartphones is the Snapdragon 801. But, OnePlus has the right view on it all saying that the higher number may make for better marketing, but doesn't necessarily offer better real-world performance in terms of the speed to power consumption ratio. (That sounds
familiar
.)
In the end, even if the OnePlus one covers most of its promises, it should still be a very nice phone. In a reddit AMA yesterday, OnePlus gave some other interesting info on the device. Two of the biggest reveals were that it would have stereo speakers, and most interesting of all: your warranty will not be voided by unlocking the bootloader, rooting, or flashing a custom ROM. That's a pretty nice deal right there.
With luck, we'll be getting the official scoop on the device soon enough.