OnePlus One will feature a 3,100 mAh battery and some "mystery tech"
17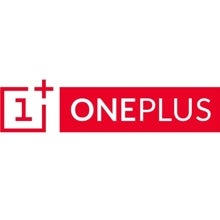 We now know more about the OnePlus One, a new high-end smartphone that should be released later this year running a version of the Android-based CyanogenMod OS.
We already told you that the handset
features a 2.3GHz quad-core Snapdragon 800 processor
. Today, OnePlus announced that the battery inside its first smartphone is a 3,100 mAh non-removable one.
OnePlus CEO Pete Lau
explains why they've opted for the non-removable variant: "A removable battery would have meant adding a protective layer to the motherboard as well as extra circuitry, resulting in a smaller battery (2500 mAh, 20% less battery juice!) or a significantly thicker phone." We're assuming that this means the new device will be pretty thin.
The 3,100 mAh battery inside the OnePlus One will be complemented by some "mystery tech" that the company currently doesn't want to detail. In any case, this battery should "last long enough to get even the most active users through an entire day of use."

There are still important details to be revealed about the OnePlus One, including its screen size and resolution, camera features, storage options and so on. The company previously stated that its One smartphone (no, not
that
One
) would
rival Apple's iPhone
when it comes to design. Well, we're waiting to see what that means.
Although OnePlus is based in China, its CyanogenMod handset will be available internationally - most likely not via any carriers, so you'll have to buy it unlocked. The OnePlus One is expected to go on sale in the second quarter of the year,
costing no more than $400
.