OnePlus One camera samples compared to Nikon D3100
50

The OnePlus One is one upcoming phone that has somehow managed to steal
all the hype in the past few days
with its grandiose promises to be a Nexus-priced high-end handset with a relatively compact body and a top-notch camera. OnePlus One has actually adopted the ambitious
"Never Settle"
motto, but does it really live up to all the hype? We will see in just two days, on April 23rd, when former Oppo President Pete Lau will officially unveil its first phone, but today, we get a closer look at the 13-megapixel, f/2.0 camera on the OnePlus One.
And it sure is impressive. We already saw some samples, but today, the OnePlus One gets a direct comparison against not just another camera phone - it is compared to no less than an entry-level DSLR, the Nikon D3100.
You can see images from the two devices below, and it's shocking how well the OnePlus One holds its ground, even in low-light scenarios. We do know that the upcoming phone uses Sony's latest IMX214 camera sensor with a 6-lens optics on top that allow it to get rid ot
edge
artifacts. Moreover, it sports an Image Stabilization Plus (IS+) system to make your videos less shaky. Take a look at the images below: which device has captured the better photos, the OnePlus One or the Nikon D3100, what do you think?
OnePlus One camera samples compared to Nikon D3100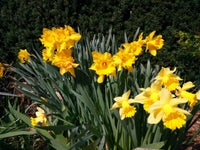 source:
Imgur
via
Android Beat