The OnePlus 7T doesn't support wireless charging; here's why
12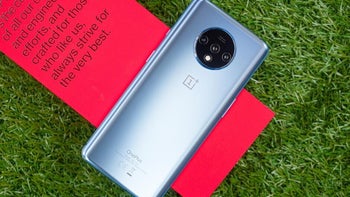 Xiaomi's latest device offers 30W
wireless charging
support, the Huawei
Mate 30 Pro
is compatible with a 27W implementation, and even Apple's
iPhone 11 Pro
supports
7.5W speeds
. As you can see, wireless charging is gradually becoming a standard feature across the flagship smartphone segment but OnePlus is yet to adopt it. Now, the company has revealed why.
When asked about the feature by
91Mobiles
at a roundtable press conference shortly after the
OnePlus 7T
's introduction event, CEO Pete Lau revealed the company has already looked into implementing the feature. OnePlus wants its eventual wireless charging implementation to act as a viable alternative to wired charging and live up to the Warp Charge name. But when testing the technology at 30W, the company continues to face overheating issues.
The China-based company ultimately continues to work on the technology and will undoubtedly crack the code sooner or later. But in the meantime, it could learn a lot from Xiaomi's
30W wireless charging
implementation. The latter reaches impressive efficiency levels of 98% and is ultimately the fastest wireless charging technology on a smartphone. This is all achieved by a special multi-layer nanocrystal receiver coil design.
It's unclear how close its wireless charging technology is to being released but OnePlus has already been working on it for quite some time. This means the
OnePlus 8 Pro
could be a prime candidate for its debut.