Record wireless charging speeds to debut on the Mi 9 Pro 5G
2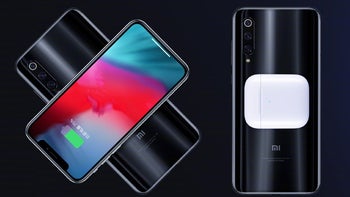 Xiaomi won't have its
100W charger
that tops up a 4000mAh battery in 17 minutes fit to a retail phone yet, but as soon as this month it will unveil another record-holder when it comes to charging speeds.
This time around it's
wireless charging
that is sped up significantly in Xiaomi's R&D labs, and its electrical engineering team managed to create a nutty 30W charger that can bring the aforementioned 4000 mAh pack to 50% in just 25 minutes, and to a full charge in 69 minutes.
Needless to say, this is faster than most wired chargers that ship with our phones, save for Huawei's 45W monster that comes bundled with the
P30 Pro
that we tested to hit 50% charge in 20 minutes on a 4200 mAh battery.
Wireless charging suffers from efficiency losses, however, so while 30W may sound impressive on paper, the actual speeds could have been much slower. Not in Xiaomi's case, though, as the company developed a multi-layer nanocrystal receiver coil that ups the conversion efficiency to the jaw-dropping 98%, hence the rapid charge and reverse charge claims.
The first handset to take advantage of the new system will be the Mi
9 Pro
5G, slated for September release. Given that the most powerful wireless chargers now are at 20W, the 30W Mi Charge Turbo tech that can be used with the phone, and its high efficiency, certainly got us salivating already.
The only unknown is whether the Mi Charge Turbo puck will come boxed with the phone, or we'll have to buy it on the side. Given the higher price of 5G connectivity, Xiaomi might have just decided to add a little extra to tide us over in our decision-making process.